Welcome to Cass Chiropractic Center of Golden Valley.

Due to COVID-19 restrictions, we are open with limited hours and are temporarily not accepting new patients.

5.0

"Excellent Dr. who provides great service and explanation to any questions you may have. I would highly recommend." Leesa P.


5.0

"I have been a patient here for many years for maintenance therapy on my neck. Without it my range of motion is limited, and I'm more prone to headaches and neck/back pains. Dr. Cass is friendly, gentle, and always looking out for his patients' needs..." Rita B.
We are your full service Chiropractic office conveniently located nearby in Golden Valley, MN. Chiropractic care is an effective, evidence based, non surgical, non drug treatment for most back and neck related issues. No opioids, drugs or surgery. If you are experiencing any neck, mid back or low back pain, muscle stiffness, soreness, joint pain, headaches, and or just want to feel and function better, contact us today. We are your "Chiropractor near me". And YES, we are open on Saturdays.

Contact us by phone or online, it's quick and easy:
Call 763-444-1216 or 952-928-8735.
Use our "Easy Scheduler" online form to the right.
Send us an Email.
Use our online contact form.


We provide non-invasive, evidence based, Chiropractic back, neck and joint care. (no opioids, drugs or surgery)

| | | | | |
| --- | --- | --- | --- | --- |
| | | | | |
| | | | | |
| | | | | |
| | | | | |



Treatment is provided by our experienced and knowledgeable licensed Chiropractor. Dr. Cass examines and treats all patients, providing a high level of evidence based health care.


It's quick and easy to schedule with our flexible hours, Monday through Saturday. We understand your back and neck pain doesn't stop just because it's the weekend. Same day appointments are often available for new patients. Call, or simply use our "Online Easy Scheduler" form to schedule.


We are very affordable with or without insurance. We are a preferred provider with most major health insurance plans. Call us today and we'll be more than happy to check your coverage for you. Plans include Aetna, Blue Cross Blue Shield of MN, Cigna, HealthPartners, Medica, Medicare, PreferredOne, UnitedHealthCare, Auto insurance (see Dr. Cass' auto injuries page), Worker's Compensation Insurance, and many others. We accept cash, personal checks, debit cards and all major credit cards. Apple Pay, Google Pay.


We are conveniently located on the border of St. Louis Park and Golden Valley. We are near Hwy 100 and 394, just 1 block east of Menards in Golden Valley, Minnesota. We are close to businesses like General Mills, Allianz, Shops at The West End, Menards, 3rd Lair, and Taco Bell just to name a few. We are near St. Louis Park, Minneapolis, Plymouth, Robbinsdale, Crystal, New Hope, and Minnetonka.


Free main level parking.


I love how easy it is to schedule and get in for an appointment. Dr. Cass actually spends time listening to me and answering my questions. His office is near me which is a big time saver. And best of all, I feel great!

Since going to Dr. Cass, my Twin Cities Marathon time has gone from 4:08:03 to 3:22:27, coincidence? I don't think so.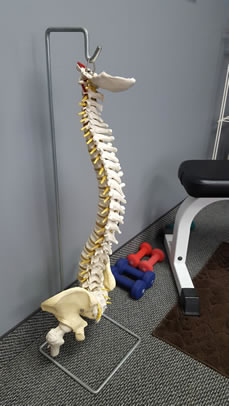 Click here to learn more about our Chiropractic office and Chiropractor. Questions or Symptoms? You can explore the links on the left and top, or you can Ask the Doctor.


Cass Chiropractic Center
715 Florida Ave S, Suite 401
Golden Valley, MN 55426


763-444-1216
info@casschiro.com

news and announcements
viewing items: 5 - 8 of 362
---
1/16/20:

Just a quick friendly reminder to be extra careful driving in this cold weather. We have enough every day stresses on our necks and backs, without adding a car accident. The roads are very slippery from the freezing temps, even if you can't see ice…
continued
1/05/20:

Go VIKINGS!!!
12/30/19:

No matter what your resolutions are, Chiropractic care is a great first step. Simply give us a call and get going on recommiting to your health. Check out our holiday hours here. Let's get you back on track for 2020. Have a Safe and Happy New Year!
12/28/19:

For everyone's safety, we have cancelled all appointments today. Please call or email to reschedule if you have not already done so. Stay safe on and off the roads.
---
Check out our online store.
You can purchase Nutritional and Support products like Chondro-Relief Plus and ice packs, purchase gift cards and even pay your bill.